Skedaddle Inn and Lodge
Enjoy our comfortable lodging facility, located in heart of the Sierra dessert. Our lodge is a 12 room occupancy located outside of the gate of Sierra Army Depot. We pride ourselves on being a home away for Soldiers, DOD contractors and vacationers. 
Our accommodations include cable television, WiFi access, free domestic long distance calling.  We are a non-smoking facilities and are pet friendly, upon special requests.
We welcome Active Duty Military, Retired Military, members of the National Guard and Reserves, DoD employees with ID cards, family members and Depot contract employees.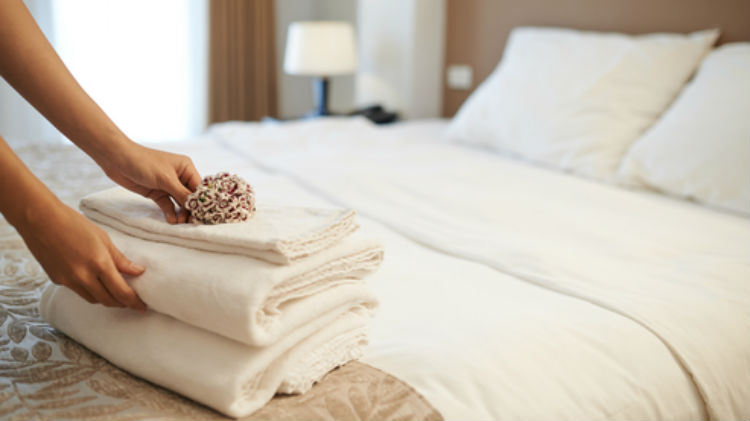 144 Susanville Rd Bldg. 144 Herlong, CA 96113
+1(530)827-4662
| | |
| --- | --- |
| Monday | 6:30am-5:00pm |
| Tuesday | 6:30am-5:00pm |
| Wednesday | 6:30am-5:00pm |
| Thursday | 6:30am-5:00pm |
| Friday | Closed |
| Saturday | Closed |
| Sunday | Closed |
| US Federal Holidays | Closed |
Email Us
Programs using this location:
Skedaddle Lanes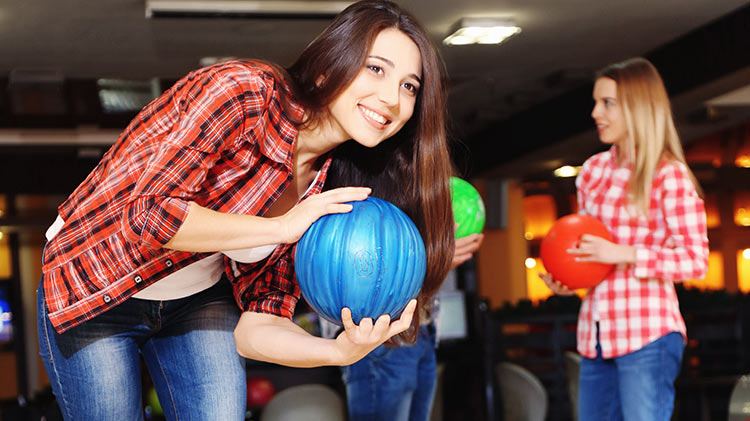 We're the perfect place for entertainment and family fun!
Knock down some pins during your lunch hour or after a hard day's work. We offer the ultimate bowling experience, whether it's casual, competitive bowling, leagues or family fun. Our center has 6 lanes with modern, flat-screen scoring.
Hungry?
Grab a bite to eat at the Snack Bar. Enjoy delicious pizza, nachos, burgers, sandwiches, fries, salads and more.
Snack Bar Menu
Salads
Dressing choices: Ranch, Thousand Island, Italian balsamic & French
| | |
| --- | --- |
| Item | Price |
| Side Salad - Lettuce, tomato, onion, cheese | $4 |
| Chef - Ham, turkey, shredded cheese, hard-boiled eggs, shredded carrots, cucumber, black olives, lettuce, tomato, onion, celery, bell peppers | $8 |
| House - lettuce, tomato, onion, celery, shredded cheese, shredded carrots, cucumber, bell peppers, black olives | $7 |
| Grilled Chicken - Grilled chicken breast, shredded cheese, cucumber, lettuce, tomato, onion, black olives, bell peppers, celery, | $8 |

Sandwiches

| | |
| --- | --- |
| Item | Price |
| Grilled Cheese (add turkey or ham for an extra $1.00 per slice) | $5 |
| The Reno Club - Ham, turkey, bacon, Cheddar and Swiss cheese, lettuce, tomato & 3 slices of toasted bread | $8 |
| Ham or Turkey Sub - American or Swiss cheese, lettuce, onion, tomato & pickle, on a hoagie roll | $6 |
| BLT - Bacon, lettuce & tomato, on toasted bread | $5.50 |
| French Fries | $1.50 |
Burgers
All burgers include fries, onion rings or side salad for additional $1
Add bacon to any burger for additional $1 per slice
| | |
| --- | --- |
| Item | Price |
| 1/4 Burger - | $7.50 |
| 1/2 Burger - | $9.50 |
| Additional toppings (swiss or american cheese, bacon, mushrooms | $1 |
| Mushroom Swiss - All beef patty, Swiss cheese, grilled mushrooms on a toasted bun | $8 |
| The Western - All beef patty, Cheddar, hickory bacon, onion rings & BBQ sauce on a toasted bun | $8 |
| Grilled Chicken - Grilled chicken breast, American or Swiss cheese, lettuce, tomato & onion on a toasted bun | $8.50 |
| Chicken Bacon Ranch - Chicken strips, bacon, Swiss Cheese, onions, lettuce, tomato | $8 |
| Jalapeño Burger - All beef patty, Cheddar cheese, chipotle sauce, jalapeño & onion mix sticks on a toasted bun | $8.50 |
| Patty Melt - All beef patty, Swiss cheese, grilled onions on grilled sour dough | $7.50 |
Nibblers
| | |
| --- | --- |
| Item | Price |
| French Fries | $3 |
| Chili & Nacho Cheese Fries | $5.50 |
| Onion Rings | $4 |
| Mozzarella Sticks - w/marinara or ranch sauce | $5 |
| Mac & Gouda Cheese Bites | $5 |
| V's Jalapeño Onion Mix Sticks | $4 |
The Basics

| | |
| --- | --- |
| Item | Price |
| Chicken Tenders 4 piece | $5.75 |
| Chicken Tenders 8 piece | $9.25 |
| 6 Wings - Flavors: BBQ or Buffalo | $6.75 |
| 12 Wings - Flavors: BBQ or Buffalo | $11.25 |
| Hot Dog - All beef hot dog on a toasted bun (served with fries) | $6 |
| Cheese Quesadilla - Grilled flour tortilla stuffed w/cheese, side of sour cream and salsa | $4 |
| Quesadilla with choice of Grilled Chicken or Seasoned Ground Beef | $6 |
| Add french fries | $1.50 |
16-inch Pizzas
| | |
| --- | --- |
| Item | Price |
| Cheese | $16 |
| Pepperoni | $18 |
| Sausage | $19 |
| Hawaiian | $21 |
| Supreme | $24 |
| Meat Lover's | $23 |
| Veggie | $22 |
| Additional Toppings: bell pepper, onion, black olives, sausage, pepperoni, ham, chicken, bacon, tomatoes, mushrooms, jalapeños, extra cheese | $2 each |
146 Yuba St Herlong, CA 96113
+1 (530) 827-4442
| | |
| --- | --- |
| Monday | 6:30am-5:30pm |
| Tuesday | 6:30am-5:30pm |
| Wednesday | 6:30am-5:30pm |
| Thursday | 6:30am-5:30pm |
| Friday | Closed |
| Saturday | Closed |
| Sunday | Closed |
| Federal Holidays | Closed |
Email Us
Programs using this location: